In this howto I will describe how to install shutter (screenshot tool like snippingtool in windows) on Fedora 17. Shutter is a GTK+ 2.0 screenshot application written in perl. It gives a sophisticated way of capturing screenshot of your desktop or selection of it. The captured screenshot later on can be edited to fit your need. You can crop, add caption, hide something personal using its beautiful GTK based GUI tool and even can capture any website screenshot using url. You just need to install shutter which comes with a heavy list of dependencies and will use up to 47M approximately of your disk space.
1) Installation.
You need one command to install shutter because it already available in Fedora repository.
2) Running shutter.
To run shutter either you give a command
or you can open it from application. After opening you can use it to capture any selection area of your desktop and save as screenshot.
2.1) Taking desktop screenshot.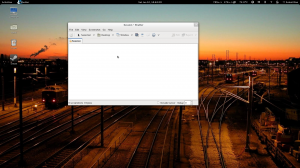 Click on the Selection Button and then it will fade out everything and let you to select any part of your desktop for screenshot. After taking screenshot it will let you to play with your screenshot and you can edit as per your need. It can give you option to export this image to your computer, ftp account, imageshack account or ubuntu one.
2.2) Taking WebSite ScreenShot.
Let using world icon to take any website screenshot using shutter. To achieve it open shutter from application and then click on the world icon and it will then ask you to put URL of the website to take screenshot.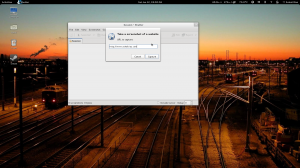 Explore rest.
related

posts

» Linux » How To Install Shutter (Screenshot Tool)...

« Free Icon/Symbol from Open Icon Library How To Fix Kernel (3.7.2-201) version.h file in Fedora 18 »