In this howto i will describe how to install Skype on Fedora 13 64bit. As Skype dont provide 64bit version of Skype for Fedora. We can use i586 version of Skype and to achieve this we need to install i686 libraries. This howto can be used to install Skype on 64bit Fedora 10 – 11 – 12 – 13.
1) Install Pre-Requisite i686 Packages.
Pre-requisite contain pulse audio because of to use call in/out.
yum -y install libXv.i686 libXScrnSaver.i686 qt.i686 qt-x11.i686 pulseaudio-libs.i686 pulseaudio-libs-glib2.i686 alsa-plugins-pulseaudio.i686
2) Download Skype i586 (fedora10+)
wget http://download.skype.com/linux/skype-2.1.0.81-fc10.i586.rpm
3) Install Skype
rpm -ivh skype-2.1.0.81-fc10.i586.rpm
Run it from Applicaition or command line and bravo its running 🙂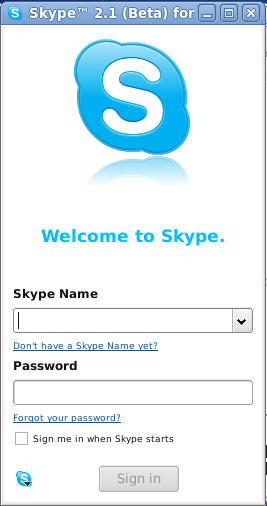 Please comment for any questions.
related

posts

» Linux » How To Install Skype on Fedora...

« How To Upgrade Fedora 12 to Fedora 13 How To Enable root Login at Graphical in Fedora 13 »